Upgrade aesthetics, ergonomics and haptics using TPEs
Every day, consumers are bombarded with a variety of similar products to choose from right from toothbrush, kitchen spoons, electric shavers, phone covers, hand toolsto even a simple pen. Differentiating these products from competition is a daily challenge for manufacturers, especially in the age of online shopping where it is not easy to touch, feel and see critical differences. Furthermore the competition is no longer local but global.
Products differentiated by attractive appearance, pleasing feel, higher haptic and ergonomic features with eco-friendly packaging can help manufacturers attract customers and also justify a different price point.
TPEs, offer a wide variety of choices for enhancing products with better ergonomics, feel, haptics and overall sensory experience by changing surface feel, texture, colour and smell. These changes arepractical and cost-effective, enabling designers to improve overall product experience, demanded by consumers.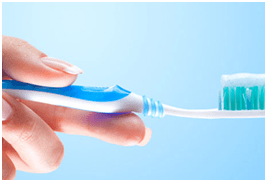 Tactile Experience
Feel is a primary sensor that drives product quality perception. A pleasant feel like softness, smoothness and silkinessis typically recognised as higher quality. Product designerschoose materials for product tactile surfaces to create the perception of quality and luxury. TPEs are custom formulated to provide surface feel ranging from grippy or tacky to smooth and silky.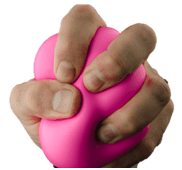 The versatility of TPEs, help designers design parts where TPE is used alone or over-moulded onto a rigid plastic substrate, helping add soft-touch feel to the supporting structure. Specialformulations enable TPEs to adhere to various plastic substrates such as Polyolefins (PP/PE), Polycarbonate (PC), Acrylonitrile-Butadiene-Styrene (ABS), PC/ABS, Polystyrene, PPO and others for a seamless and permanent bond.TPEs are typically co-injection moulded or insert moulded onto rigid substrate. Co-extrusion is also possible depending on production process.
Besides soft feel, TPEs also provide various texture to add to the tactile feel. Designers incorporate stylish textures for differentiation – provide leather type finish, ridged / bubble type surface, grippy sand blasted surface and many other unusual textures. TPEs help replace paints and other adhered materials, eliminating expensive post moulding operations and assemblies.
For example, consumers today can choose a toothbrush with hundreds of styles, many featuring soft-grip handles and special textures. These enhanced products are typically priced higher than standard designs.
Colour and Smell
TPEs are available in a wide range of colours, opacity, transparency and translucency, which help amplify sensory qualities and contribute to brand identity.
TPEs can be provided in bright colours; metallic, sparkleand pearlescent effects; gloss and matt finishes; which, together provide a very high perceived aesthetic.
TPEs can also be infused with scents, fragrances and natural essential oils to create products that provide specific performance like mosquito repellent wristbands, pet tags, fragrant toys, and so on.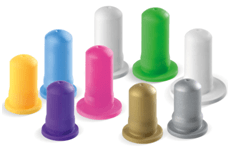 Ergonomics
Ergonomics are now a critical design consideration across consumer and healthcare products. Regulatory authorities are mandating that products be designed around human body limits, instead of forcing humans to adapt to poor design and task functions.TPEs help make products easier or safer to use by enabling designs that fit the human body. For example, over-moulding TPE grip onto a power tool handle can help dampen vibration to avoid discomfort or injury. Furthermore, the TPE grip provides anti-slip performance even when the handle is wet.
For Medical Devices, ergonomic design is absolutely critical. Using TPE materials for grips, handles, buttons, plungers, caps and closures can reduce forceful exertion, contact stress, and vibration.