Over 3 decades of rich experience and legacy, drives the company forward into the future.
Setup Plant II at Chakan, Pune for compounding, with enhanced capacity of 10000 TPA
Launched GreenShield™ range of TPO, HDPE membranes and TPE expansion joint tapes, servicing the building / construction industry
Setup Thermoforming business unit, with a large 3 mtr X 2 mtr size forming machine, primarily to service the Indian automotive industry. This enabled Zylog to move into Tier I position and become a truly integrated company, making compounds, sheets and thermoformed parts and components.
Exited the PP Compounding business, selling it to LyondellBasell, along with assets across Sinnar and Chennai plants. 80% of the team moved too. With renewed vigor, the remaining team took charge of growing the TPE business, with a capacity of 5000 TPA.
A new vision and mission was drafted, positioning Zylog as India's leading TPE processor with compounding and sheeting business
Launched Neolloy™ range of TPO compounds based on alloys and blends of different elastomers and olefins
Commissioned Plant III at Chennai, total capacity enhanced to 32000 TPA
Started Gurgaon warehouse operations to service customers in North India
Zylog received material approvals from Suzuki, JAPAN for new programs – All Interiors & Exteriors
Launched Entec™ range of PP Composite compounds
Launched Neoflex™ range of SBC based TPEs
Zylog was approved by Daimler India for commercial supplies to Bharat Benz
Plant II was further expanded with a total footprint of 10,000 sq. mtrs and capacity was enhanced to 18000 TPA
Renault Nissan selected Zylog as strategic material supplier for its upcoming Indian operations
Expanded Neoplast™ TPV range of applications within Wire & Cable, Medical and Healthcare & Irrigation
Zylog was selected as strategic material supplier for Mahindra's new range of vehicles – Ingenio, W201, LTV and others
Volkswagen approved Zylog for supplies to its Indian operations
Started construction of Plant III at Chennai, Tamil Nadu
Launched Hiflex™ range of PP glass composite compounds
Started supplies to Ashok Leyland, Navistar, AL-Nissan
Started a greenfield plant for sheet extrusion, with a capacity of 2000 TPA, launched CompSpec range of TPO sheets
Plant II was further expanded, boosting total capacity to 11,000 TPA
Zylog was selected as strategic material supplier for a new range of Tata vehicles
Mahindra approved Zylog's materials for use in Scorpio and Bolero programs, while Bajaj awarded business to Zylog for cost effective PP compounds
Zylog's materials were approved for direct use in Toyota's prestigious Innova program
Zylog was awarded the SPEICON award for highest consumption of plastics in a vehicle
Zylog was chosen as a material partner to TACO & Faurecia, for all applications of India's first indigenous small car, Tata Indica. Zylog's PP compounds were approved for all parts between Front Bumper to Rear Bumper.
Plant II was commissioned at Sinnar, Maharashtra, enhancing total compounding capacity to 5000 TPA
Out of 5 PP compounders, Zylog was chosen to partner with Mytex AP (Mitsubishi company), to supply compounds to Toyota's Indian operations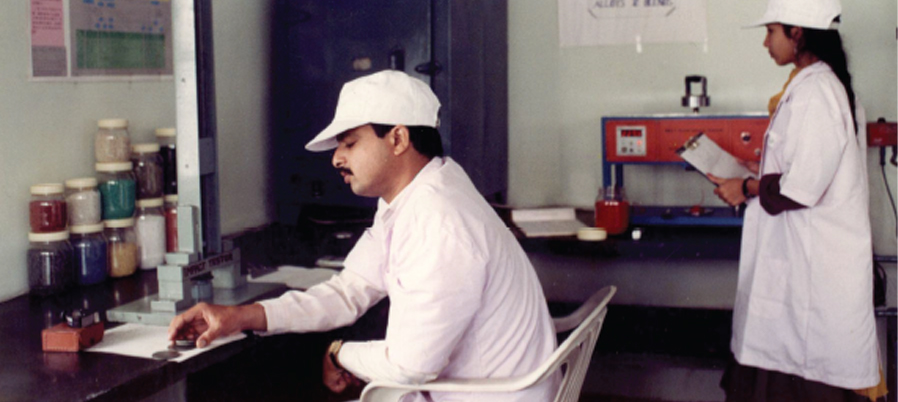 Expanded the customer base to include new domestic and multinational OEMs – GM, Fiat, Hindustan Motors, supplying PP Compounds, TPOs and TPVs
Company started to turn a profit, moved into its own facility at Nasik, Maharashtra and capacity was enhanced to 3000 TPA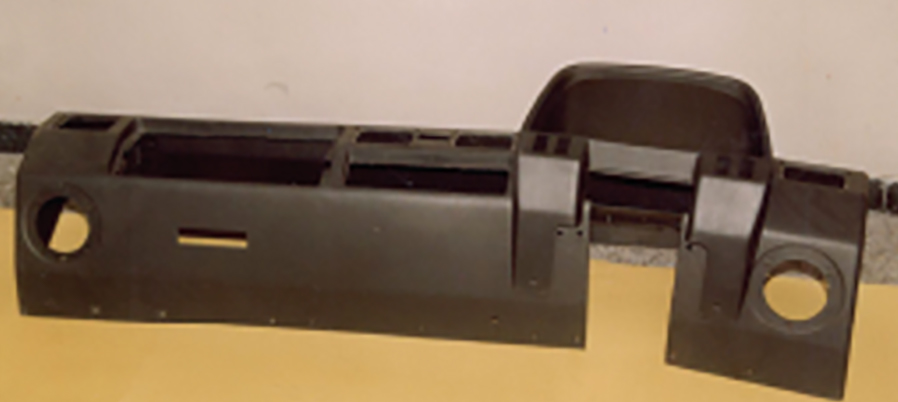 Increasing the product basket, Hipolyene™ range of PP compounds were introduced for the first time in India
Using Hipolyene, India's first single piece injection moulded dashboard was made for Tata Mobile 207, jointly with Brite Brothers who were the injection moulding partners
Several new applications were developed using PP Compounds, showcasing material capabilities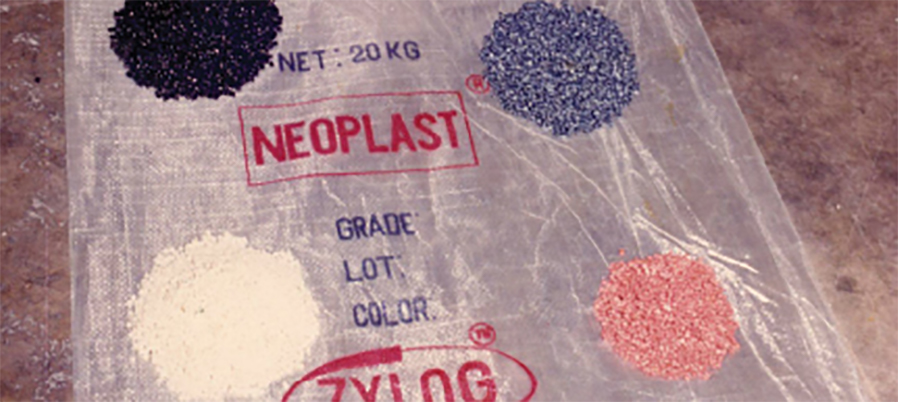 Mr. Damani founded Zylog in June
Working out of rented premises, Neoplast™ range of TPVs were introduced for the first time in India, with a production capacity of 300 TPA