Zylog's strong reputation and brand is built on guiding drivers of strong technology and application development process, strong customer connect, consistency in supplies and an attitude of partnership with customers and suppliers.
Zylog's strong reputation and brand was built on:

Strong technology
& applications development


Consistency in
quality of supplies

Attitude of partnership with customers
& suppliers
These principles continue to drive the growth of Zylog even today. Formerly known as Zylog Plastalloys, the company was renamed to Zylog ElastoComp, after exiting the PP Compounding business in 2016 and merging Zylog Composites (Composite Sheet Business) with Zylog Plastalloys. With an annual growth rate of over 30% over the past several years, Zylog is focused towards growing the elastomer and composites business, servicing the growing Indian & global markets.




Applications across diverse markets

Customer, OEM
& End Users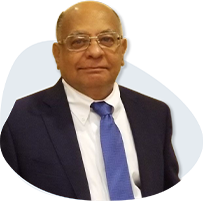 Chairman and Managing Director
Mirisch Damani is the Chairman & Founder of Zylog. With a vision to bring new technologies to India, he established Zylog in 1984 in India, with a primary focus to manufacture and supply TPOs, TPVs and PP Compounds to the Indian automotive industry. Mr. Damani holds a BSc – Chemistry from University of Bombay, India; MS – Polymer Science from University of Akron, Ohio, USA and MBA from Indiana University, USA.
Prior to launching Zylog, Mr. Damani was a Sr. consultant with Arthur D Little, Inc, USA. During his professional career in the USA spanning 11 years, he gathered experience in compounding, product and application development for a wide variety of plastic and elastomer-based auto components.
Mr. Damani, was considered a pioneer in the Indian automotive industry for introducing a range of polypropylene compounds and helping OEMs replace metals with plastics for new age automotive interiors, exteriors and under the hood applications, starting with Tata Mobile 207 in the late 80s. With global approvals from automotive OEMs like Nissan, Renault, Ford, GM, Toyota, Fiat, Volkswagen, Tata Motors, Mahindra & Mahindra, Daimler, Navistar and so forth, Mr. Damani helped Zylog reach new highs, receiving accolades from the global plastics fraternity.
With a focus on value addition and new technology led application development, he drove development across various compounds based on polymers and elastomers of olefins, styrenes and other chemistries, servicing markets of automotive, medical & healthcare, wire & cable, electronics, packaging, agriculture, animal management, defence and building / construction.
After exiting the PP compounding business in 2016 and handing reins of the company to the next generation, Mr. Damani shifted his focus towards social causes close to his heart and now devotes his time towards engaging, empowering and transforming lives across India, through various initiatives that include skill development, integrated village development, women empowerment and environmental causes, while continuing to head the company's board and mentoring the new team.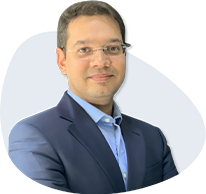 CEO and Executive Director
Aschak Damani joined Zylog in mid 2004; after completing his MBA from Chicago, USA.
After having trained in various areas of the business for the first 6 years; Aschak was tasked to develop new automotive OEM customers.
He worked closely with Renault Nissan, Toyota and Daimler to grow Zylog's business in south India. This new business resulted in a new manufacturing facility in Chennai, wherein he gained extensive experience in setting up a full greenfield project right from planning to installation / commissioning to running an independent facility.
Besides this, Aschak continued to work closely in growing and developing accounts of Tata Motors, Mahindra, Volkswagen, Bajaj, TVS, Ashok Leyland and others pursuing new technology and application development, resulting in compounding capacity growth from 8,000 tons to 32,000 tons per annum, within 10 years.
In 2013, Aschak was provided an opportunity to diversify the company's business, venturing into sheet extrusion for thermoformed auto components. This gave him an experience of starting a new company from scratch, working closely with the team to manage legal & statutory compliances, HR planning, budgeting & financial oversee, technology & process development, machine procurement and finally running an independent P&L.
In 2016, Aschak was an integral part of carving out and selling the PP compounding business to LyondellBasell. He was responsible for the M&A process working closely with the buyers, legal and due diligence teams; thus completing a full circle in a short career span of 12 years that included capacity expansion, new greenfield projects, new company setup, and an M&A transaction.
Today, Aschak is CEO and Executive Director of Zylog, growing the niche elastomer compounding & sheet / laminates business, focused on servicing domestic and global markets for Automotive, Medical & Healthcare, Wire & Cable, Building / Construction, Appliances & FMCG sectors.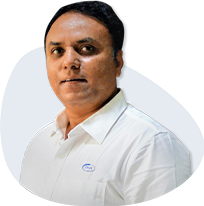 Vice President Operations
As Vice President of Operations at Zylog, Ravindra heads the entire plant operations with the help of his dynamic production, purchase and quality control team.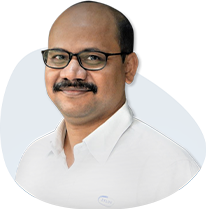 GM – Business Development and Tech Services
As General Manager of Sales and Business Development at Zylog, Ashish leads the customer dedicated group that focuses on bringing together all products and services we offer to meet the customer needs.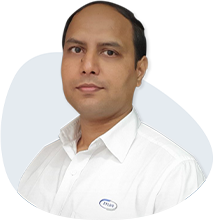 As an Assistant General Manager – Accounts and Finance, Nitin remains a key point for all financial control activities.