As growing population across the world drives urbanisation and global connectivity, the need for electronics is at an all-time high. Work from home and online schooling due to COVID-19 pandemic has further pushed demand for smartphones, laptops, tablets and computing devices. This is driving an increased need for safe, reliable, lightweight easy to handle packaging material that can keep electronic components safe from Electro Static Discharge (ESD).As supply chain disruptions are pushing manufacturing from China & other Asian countries to India, there is a need for local availability of ESD safe packaging.
ESD is a sudden flow of electricity between electrically charged objects, typically caused by build-up of static charge by contact, electrical short or die-electric breakdown. Static generated through ESD can be as high as 20,000 to 45,000 volts under specific conditions of humidity in the air, object material, type of contact etc, whereas a low charge of 25 volts alone can damage critical microelectronic parts and components. Hence, managing ESD is very critical, to limit damage caused to components, loss of data, and avoid fire / explosions.
ESD materials used in packaging are designed to reduce this build-up of static electricity. There are three types of ESD materials:
Anti-static Materials: Anti-static materials prevent static build-up by tribo-charging. These materials are most commonly used across electronic packaging, cosmetics and food applications. Typically, surface resistivity of anti-static materials is in the range of 1010 to 1012 ohm/sq. and supress initial electrostatic charges.
Dissipative Materials: Dissipative materials are extensively used for protection of sensitive electronic components, as the material is designed to reduce the flow of electricity in a slow and controlled manner. The material prevents human contact related discharges too. Surface resistivity of dissipative materials is in the range of 106 to 1012 ohms/sq. and possess low or no initial charge.
Conductive Materials: Conductive materials are designed to provide least resistance, allowing electricity to flow easily through the material and pass onto other conductive object or ground in contact. Widely used for packaging & storage of consumer & automotive electronics, medical devices, & aerospace components. Surface resistivity of conductive materials is in the range of 103 to 106 ohms/sq. with no initial charge.
Zylog's Composites Division manufactures a range of ESD sheets providing anti-static, dissipative and conductive performance, for thin and thick gauge thermoformed packaging.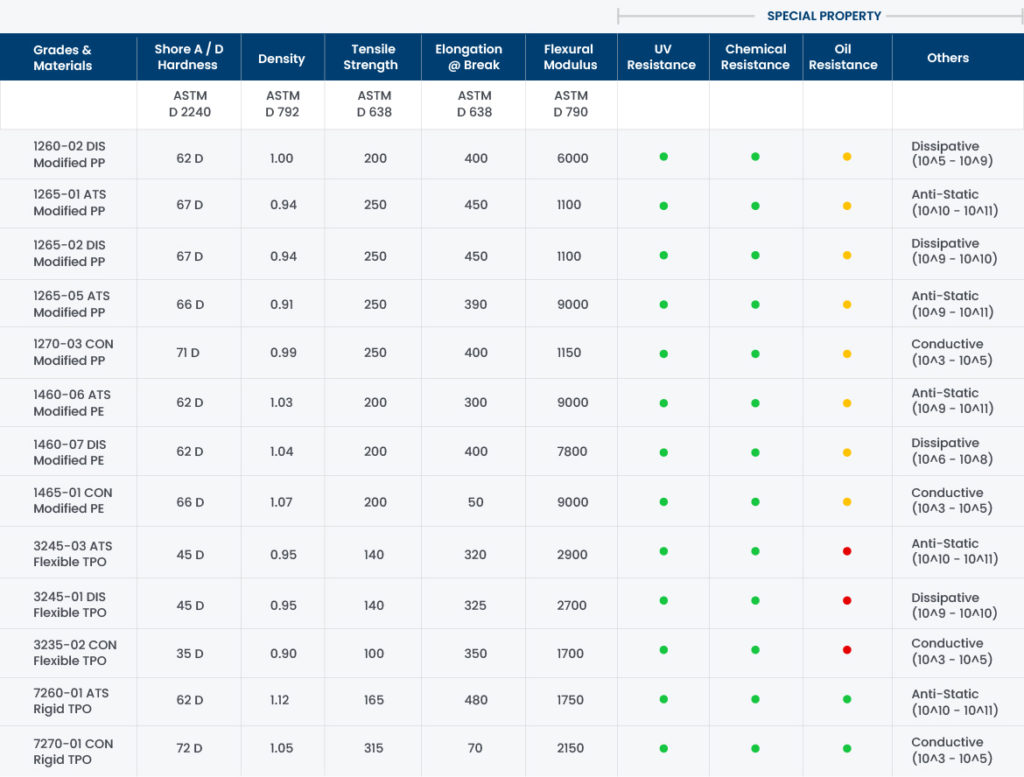 Range of Applications across packaging and material
Component Transit Trays
Pallets
Layer Pads
Internal Dividers
Conductive /Esd /Anti Static Trays
Packaging For Transportation
General Industrial Boards
Precise Machined Component Trays
Casting And Forgings Item Trays
Furniture Packaging
White Goods Packaging
Printed Circuit Boards Packaging
Electronics Packaging