Tackling siloxane supply constraints and providing import substitution
Zylog ElastoComp, India's oldest and leading TPE compounder, has developed a new medical grade of thermoplastic elastomer in response to shortages of siloxane, a key ingredient of silicone, and providing Indian companies with import substitution opportunities.
Siloxane supply has been restricted since 2017 due to environmental regulations in China, plant shutdowns of few players and no new capacity addition by existing producers. Besides this, in 2019, the U.S. Food and Drug Administration had issued several warnings about shortages of medical tubing after few sterilization facilities were closed for discharging ethylene oxide, a carcinogen, into the air around their sites.
These constraints led to higher prices, longer lead times and increased interest in silicone alternatives.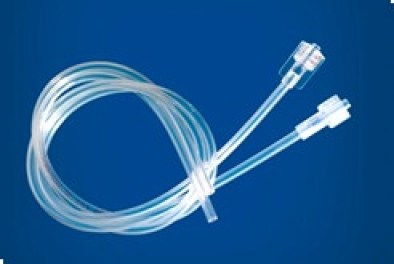 While Silicone is a cleaner polymer, but for a lot of applications it is over-engineered and not required. Alternates like TPEs provide equivalent performance, without the need to invest in different processing or sterilisation systems. "Unless an application requires very high temperature resistance or very low compression set properties, Silicones are not really required for a lot of medical device applications" said Aschak Damani, Director, Zylog.
In response to the situation, Zylog developed & launched a new formulation of Neoflex 8185-04 focussed on easing supply problems, while addressing performance requirements for medical tubing. "Neoflex 8185-04 is formulated to meet sterilisation using EtO, Gamma, Steam, while providing weldability, kink resistance and tensile performance comparable to other medical tubing materials. It complies to CFR 21 FDA norms, ISO 10993 for hemocompatibility, bio-compatibility and cytotoxicity and is free from ADM, BPA, latex & phthalates" said Ashish Sawant, Head of Business Development and Technical Services, Zylog.
Neoflex 8185-04 is designed for most medical tubing applications, such as IV drug delivery, infusion &peristaltic pumps, and several other applications that involve fluid delivery to & from patients. patients. Besides this, the grade meets requirement for bio pharmaceutical manufacturing process, in which fluids are transported from reactors during processing. The grade is designed for brittleness below -60 oC, while providing transparency.
"We continue to leverage our materials & thermoplastic processing expertise to design customized alternative solutions that meet customer and statutory demands and performance criteria for medical devices. The market continues to demand something new and we have the competency to develop and deliver in short times" said Mr. Damani.
World over, TPE consumption in medical and healthcare applications continues to grow, replacing PVC and Silicones. It is a cleaner material, that is cost effective and meets stringent regulatory requirements. As the Indian medical device manufacturing grows, Zylog has localised a range of TPE grades from 10 Shore A to 90 Shore A hardness, designed for tubing, grips, seals and many more applications. Call us to find out more about our offering for medical applications.